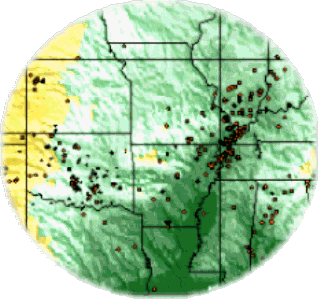 Pattern of quakes in last 20 years: USGS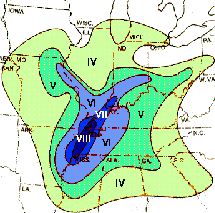 Roman numerals indicate estimated Modified Mercalli intensities for a 6.5 magnitude earthquake. Based on maps in W. Atkinson, 1989, The Next New Madrid Earthquake, Southern Illinois University Press
---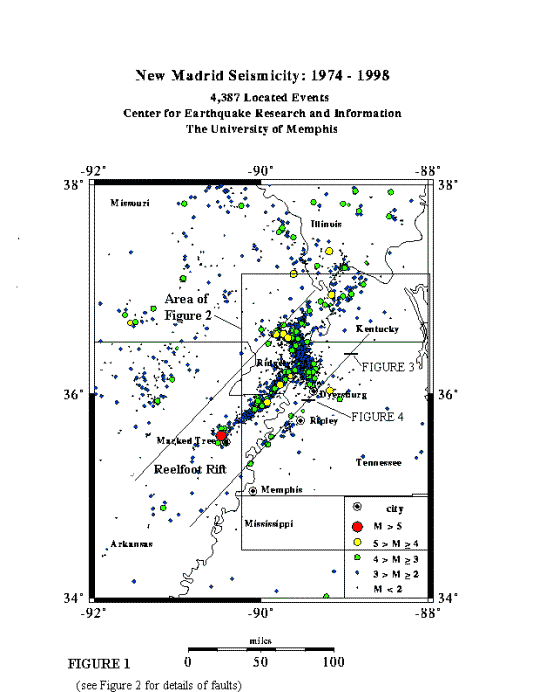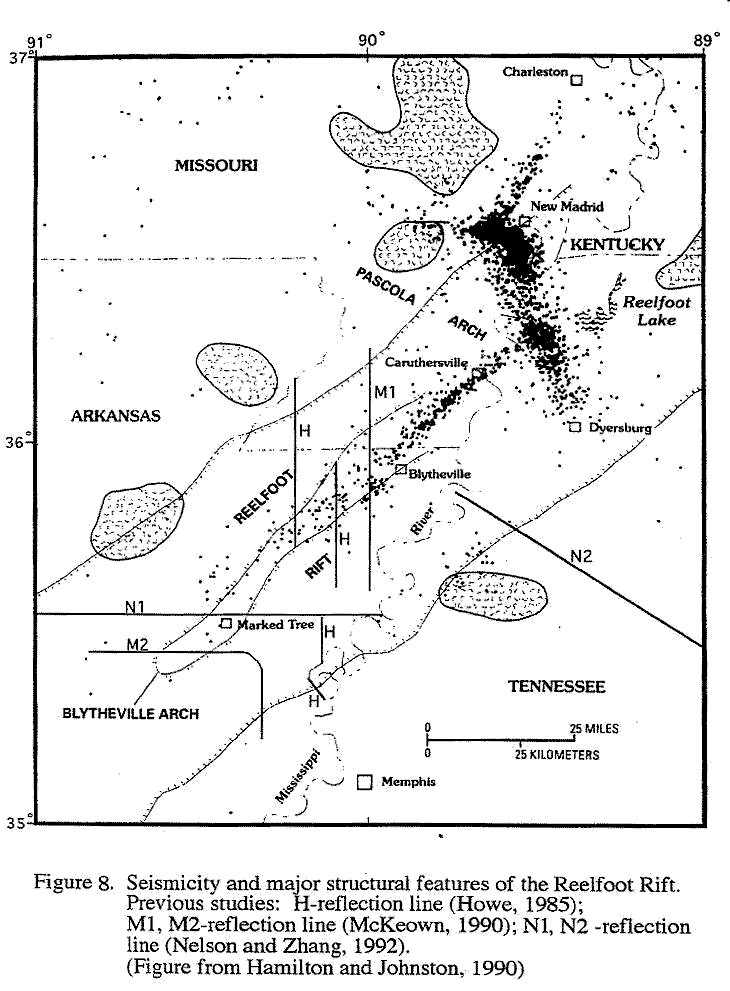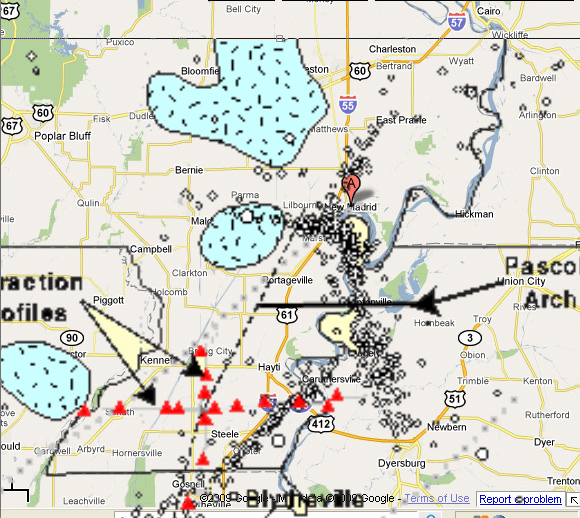 Shows plutons and epicenters in relation to present day cities. Ignore red triangles.
The area east of Bloomfield was a swamp in Civil War days. The pluton there likely was part of the cause.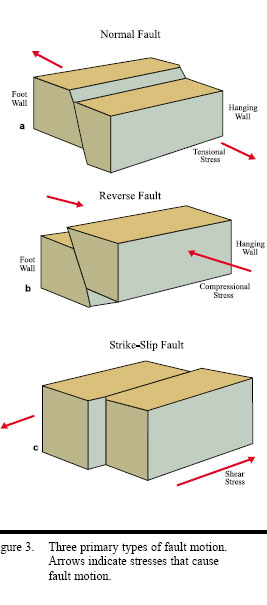 New Madrid Seismic Zone graphics, illustrations, diagrams
PDF graphics - 4
Central US quake hazards maps USGS PDF GIF
Calif survival handbook (many photos, graphics, tips)
Southeast Missouri earthquake hazard map - MO DNR
San Andreas fault, at surface, rough-looking
Point Pleasant, south of New Madrid, was washed down the river by one of the main 1811-12 quakes. It was rebuilt nearby, and saw Civil War action. Illustration | map
Topo map of Commerce, English Hills, Thebes Gap, Cache River
Mississippi Embayment (reached to just north of Cairo), NMSZ topography.
Sand boils in NMSZ | NM river bend aerial photo showing location of Mississippi River running backwards