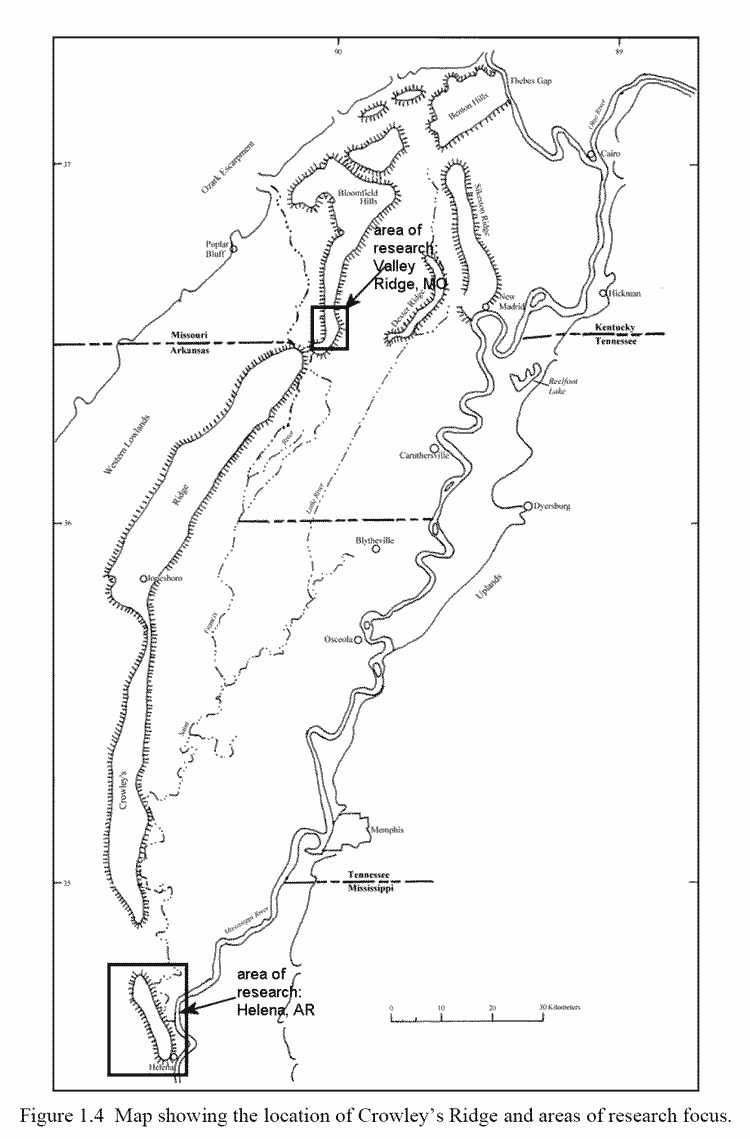 Benton Hills, Bloomfield Hills, Western Lowlands, Eastern Lowlands, Sikeston Ridge, Oran-Bell City Gap
In Fig. 1.4 the Mississippi River, during the first part of the age of glaciers, flowed from the top inlet of the map (Cape Girardeau), to the "western lowlands" near Poplar Bluff, before spilling out across the bootheel and eastern Arkansas. Then a gap developed between the Benton Hills and Bloomfield Hills (Crowley's Ridge), allowing the river to flow through the "eastern lowlands" -- the Oran - Bell City gap, just west of Sikeston Ridge.
Until 10,000 years ago the Ohio flowed a bit north of its current route across Southern Illinois, then along the south side of the Benton Hills. See topography- The Thebes gap of the Mississippi River is relatively young, about 10,000 years old, probably helped by earthquakes along the Commerce Lineament.